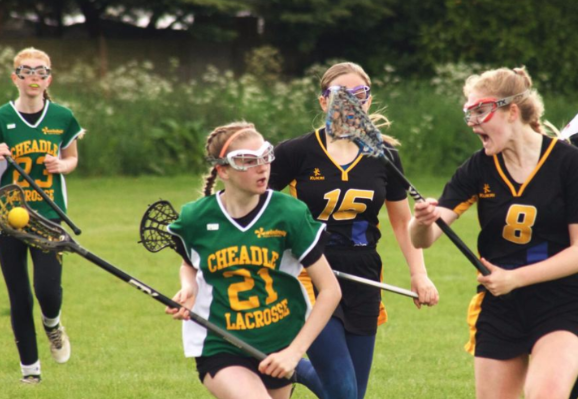 17 July 2019
Another lacrosse success story- this time from the girls!
2018-19 has been an excellent season for past pupils of Gatley Primary who play lacrosse. Georgia Bagnall, Ruby Conroy, Phoebe Fisher, Zoe Hollingshead, Molly Preston, Lydia Conroy, Anna Hollingshead and Phoebe Preston (pictured here) were all selected for the Regional England Lacrosse Academy.
Zoe and Molly have both been invited to trial for the England U19s squad and Ellen Conroy will be representing Wales at the Women's U19s World Cup Festival in Peterborough, Canada this August!
Good luck girls!