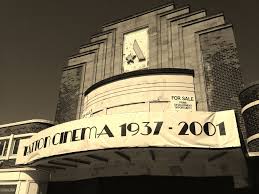 17 December 2018
Thank you for all the wonderful entries for the competition we held this term to name the two apartment buildings and the road for the new Tatton Cinema development.
Stockport Homes, Rowlison Developers and our School Council worked together to judge the entries and were incredibly impressed by the extensive research that had taken place and the creative ways in which this had been displayed. After seeking council approval, three names were selected. Congratulations to all the children and families who chose:
Apollo Place and Picture House

Matinee Road
I am sure you will agree, it is quite the legacy to know that you have influenced the naming of such an important and precious community building!
Extra congratulations to Charley Higginson, Grace Grainger and George Banks for their work which was selected by our judges for an extra prize based on their research.
We are looking forward to seeing how the building develops over time and are hopeful the children will have a sneak preview before it is officially opened!